Bluetooth Speaker Waterproof Hand-Free Call Card Accent Gun with Suction Cup Hook Convenient Outdoor Speaker
Waterproof Shower Convenient Speaker
Waterproof Shower Speaker, Micro USB charging cable, user manual, our 30-DAY MONEY-BACK guarantee for any reason and friendly helpful customer service.
The silicone cases and interface design ensure Shockproof, Dustproof ,level up to IPX4, can be used for shower speaker or outdoor bluetooth speaker,as a waterproof shower speakers, tub speaker, pool speaker, shower radios, floating speaker, beach speaker etc.(DO NOT immerse it into water)
Totally waterproof and suction cup design makes this waterproof shower speaker-waterproof shower speaker can floating on the water or stick to your shower wall, mirror, pool deck, kitchen counter or whatever slick surface
Long time playtime and high-performance 5W driver makes room-filled loudness, bass strong,stereo sound and crystal clear sound. Lightweight compact design, you can easily carry this portable wireless speakers/waterproof bluetooth shower speaker on the go! perfect companion for outdoor activities
so you can pick up a phone call via this mini shower speaker in car, bathroom, at home and office, anywhere as long as the portable bluetooth shower speaker is connect to your smartphone.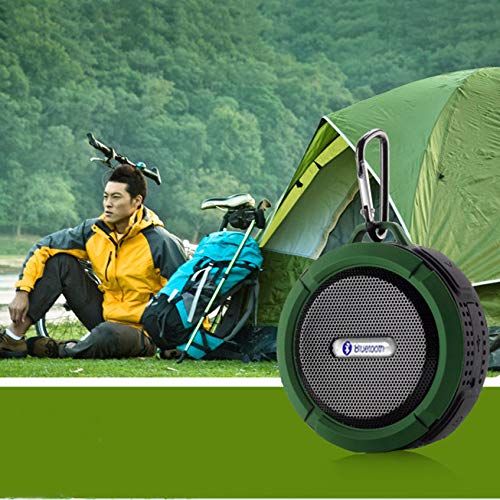 Delivery Information
We ship products from China to many countries overseas. 
Rates
Shipping is always free of charge at Lxbest.com!
Dispatch and shipping time
We will dispatch your order from our warehouses within 2-3 business day of receiving your payment. Depending on where you are located, it will take another 10 to 20 days after dispatch for the shipment to reach you.
When you order multiple items within one order, it is possible the delivery dates differ. The same goes for products that are shipped in multiple parcels.
Note: Please verify you listed the correct shipping address on your order before making payment, as we can no longer alter the shipping address in the system once your payment is processed.
Lxbest offers easy and quick Refund on your refund orders.
1. When do you process a Refund?

Refunds are generally initiated in the following scenarios:
When Prepaid Orders are cancelled before delivery (Please read our Cancellation Policy)
If our courier partner is unable to deliver the order
If you wish to return the product, in accordance with our Return Policy
2. How long does it take to process Refund?

Refund depends upon the mode of payment. Please refer to the list below:
Net banking: 3 - 4 Business days
Debit card: 7 - 9 Business days
Credit card: 10 - 15 Business days
In case of any clarification or If you have not received the refund within the stipulated time, kindly contact your banks customer care number to know the status of the transaction.
3. When does a Refund get declined?

Refund may get declined if the product received by us is not as per your claim or Order ID is missing on the package.

Customer Reviews
100% Customers recommend this product
5 Awesome

100%

4 Great

0%

3 Average

0%

2 Bad

0%

1 Poor

0%
Purchase this product first or wait for order to complete in order to give review
Total Reviews (10)
click here write review to add review for this product.